We have taken every sanitary measure to put your safety first. From the ease of flow at our studio to the extra preparations we've taken just in case you didn't.
There is currently an outbreak of a coronavirus disease, called COVID-19, affecting over 100 countries and territories. This article provides information on coronavirus and how your club can help keep members and staff safe and informed.
What is Coronavirus?
Coronavirus is a common virus around the world. There are currently seven known strains of the virus that infect people, four of which typically cause mild to moderate upper-respiratory illness (similar to a common cold). More recent strains, Middle Eastern Respiratory Syndrome (MERS-CoV) and Severe Acute Respiratory Syndrome (SARS-CoV) cause more severe illness.
The current outbreak is SARS-CoV2, which causes Coronavirus Disease 2019 (COVID-19).
How Is Coronavirus Spread?
Coronavirus spreads person-to-person via respiratory droplets when an infected person coughs, sneezes, or exhales. These droplets land on surfaces, and the disease is spread when a person touches an infected surface and then touches their eyes, nose, or mouth.
Evidence suggests the virus can live on surfaces for several hours to a several days, depending on factors like the type of surface and temperature. The droplets can also be inhaled, which is why the WHO recommends staying at least three feet (one meter) away from persons who are sick or coughing. This is similar to how influenza and common colds are spread. Current research suggests the virus is not spread through the air.
Some coronavirus strains may be more contagious than others. It appears most cases of COVID-19 are spread between close contacts like family members.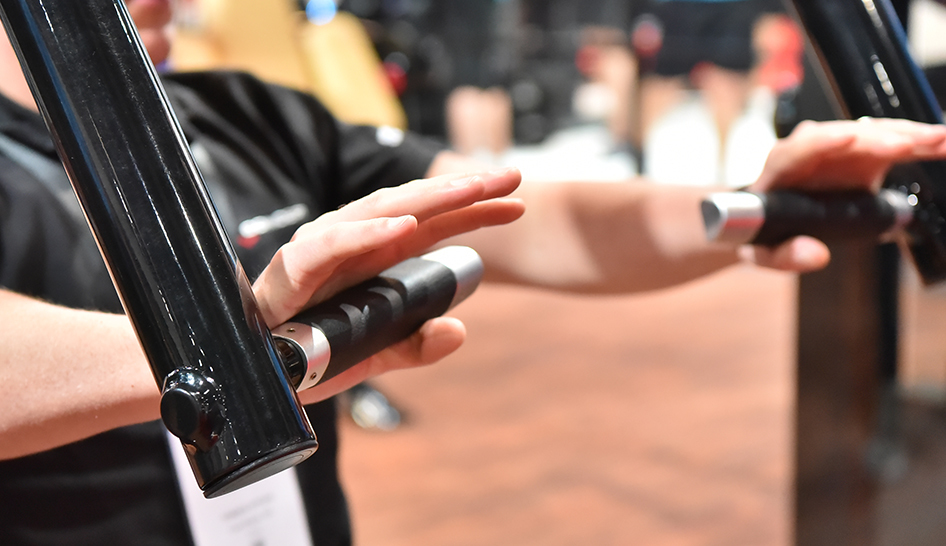 How Can You Prevent the Spread of Coronavirus?
There is currently no vaccine for COVID-19. Both the WHO and CDC recommend taking common precautions to prevent respiratory illness, including:
Regular hand washing with soap (for at least 20 seconds) or alcohol-based solution (at least 60% alcohol),
Covering coughing or sneezing with a tissue or elbow (not your hand),
Avoiding touching of eyes, nose, or mouth with unwashed hands,
Limiting contact with people who are sick, and staying home if you are sick.
The CDC also recommends cleaning and disinfecting frequently touched objects.
Health authorities do not recommend wearing masks at this time, unless you are a healthcare provider, infected with COVID-19, or caring for an infected person.
What Should Your Club Do Now?
During any outbreak or disaster, your club has two priorities:
Protecting members and staff
Communicating with members
Protecting Members and Staff
Whether or not you are in a country or region experiencing sustained community transmission of COVID-19, you should continue the cold and flu precautions mentioned above.
Some clubs have begun enhancing their cleaning procedures during this outbreak. Whether your club decides to do this or not, consider communicating your current cleaning policies with members. Most of your members spend a fraction of their week in your club, and likely don't know the full breadth of what you do everyday to keep your club in top shape and protect them from germs. Communicating these procedures can help reassure members.
Another way to both keep members safe and reassure them is to post signage featuring measures they can take to prevent illness. Reminders can include regular hand washing, wiping down equipment before and/or after use, covering coughs and sneezes, and avoiding touching eyes, nose, or mouth with unwashed hands.
CDC and WHO both recommend staying home while sick to prevent the spread of illness. This can mean staying home when you are only mildly ill and might otherwise decide to power through a workout. Some clubs and studios have begun waiving cancellation fees for people who miss a class due to illness. Clubs can also consider providing options for people to stay active while they are at home, such as providing programming for workouts you can do at home, offering personal training via video chat, or providing access to virtual classes. If you do offer virtual classes, keep music copyright in mind.
There are also a few additional measures you can consider taking to protect staff. These include:
Increase cleaning of shared workstations, computers, or phones
Encouraging employees to stay home if they are sick, and enabling remote work wherever possible.
If you are in a country or region with an ongoing, sustained spread of coronavirus, seek advice from your local, regional, or national health authorities on how to proceed. They will advise local businesses and the public on the proper protocols to protect the community.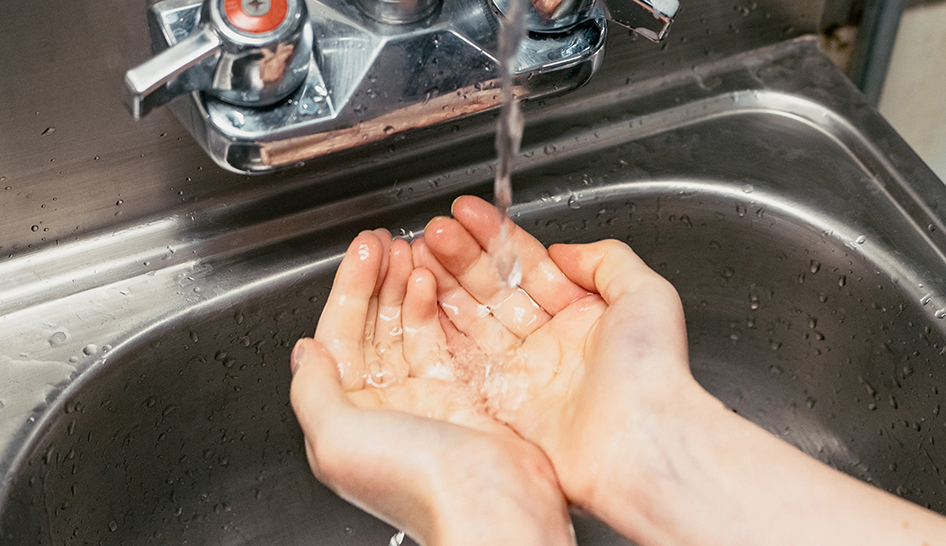 Communicating About Coronavirus
The aim of your communications is both to inform and reassure.
It is important to strike the right tone—your communications should convey the appropriate level of concern about coronavirus, and reassure members that you are doing everything you can to ensure safety. Consider arranging your communication in three sections:
Convey your concern. Let members know you and your staff are aware, and understand and share their concerns.
Inform. Brief members on what you are doing to keep them safe, including cleaning and other procedures and policies.
Reassure. Let them know you are continuing to monitor the situation, and that you will communicate with them regularly as information becomes available.
In order to make sure members see your communications, consider sharing them across the following mediums:
Email/ e-newsletters
Social media, including private member groups
Website
Communicate regularly with members as the coronavirus outbreak continues. This is an ongoing and constantly evolving situation.
What Should You Do if You Think You—or Someone at the Club—Was Exposed?
People who may have been exposed to COVID-19 and are experiencing flu-like symptoms—cough, fever, and shortness of breath—are encouraged to seek medical care immediately and avoid contact with others. In 90% of cases, early symptoms include a fever, and in 70% of cases a dry cough. See more recommendations from the CDC.
If a club member has been exposed to coronavirus, in most cases health authorities will trace that person's contacts, and monitor or test anyone who may have been exposed. Health authorities will advise you on any precautions you—or your club—would need to take in that instance.
Coping with Supply Shortages
Many areas, even those where an outbreak has not yet occurred, are running short on cleaning supplies. Most pharmacies and grocery stores have sold out of hand sanitizer. When supplies of hand sanitizer run low (or even if they don't), hand washing is still the most important thing you can do to prevent the spread of COVID-19. If your club is unable to purchase or runs low on sanitizer for equipment, you can use any solution that is at least 60% alcohol or create your own using either ethyl alcohol or isopropyl or rubbing alcohol as the base ingredient.
See Business Insider's interview with Miryam Wahrman, a biology professor at William Paterson University, for more on creating your own hand or surface sanitizer.
It is important to avoid stockpiling items you do not need, such as respirator or medical masks. Currently public health authorities do not recommend the general public wear masks, and limited supplies should be conserved for those who need them most: healthcare workers, and people who are sick or caring for someone who is.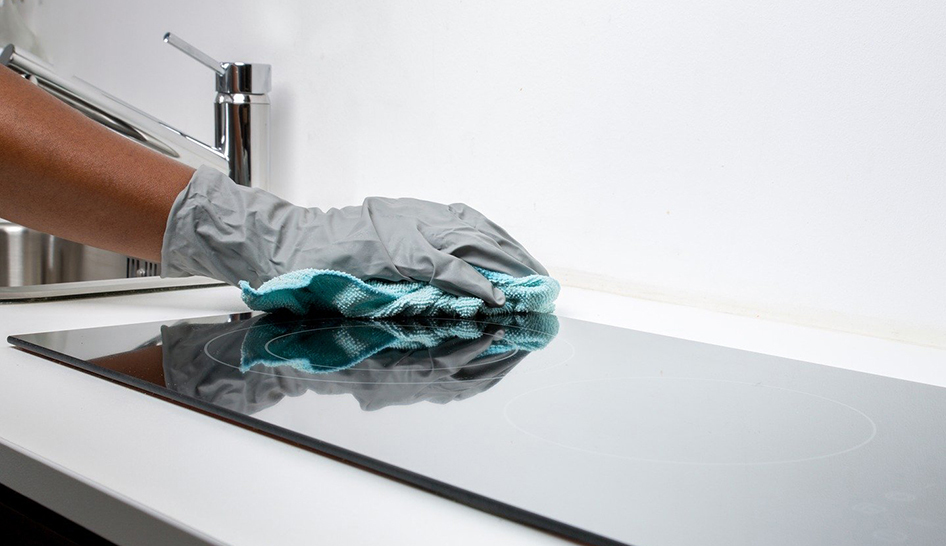 Keeping Members Well Informed
While some people may be (understandably) nervous, health authorities recommend people continue normal preventive measures, which include staying current on vaccines, eating a healthful diet, and exercising regularly. Unless social distancing measures (those that require avoiding crowded places, such as school closures or restrictions on public gatherings) are implemented, getting a workout in your gym is healthy and safe. Fortunately for us, coronavirus is not transmissible via sweat.
For more information on coronavirus, visit the CDC or WHO.
For more information and resources on flu prevention for businesses, check out these CDC pages or the CDC Business Pandemic Influenza Planning Checklist.
See the CDC Interim Guidelines for Employers and Businesses to Plan and Respond to Coronavirus Disease 2019 for more information.